Whether you're planning a new building project or making upgrades to your current facilities, it's important to choose materials that meet all of your organization's quality, design, and safety standards. Researching brands, providers, and testing standards can go a long way toward making these determinations. However, sometimes you still may need to actually see and feel the products for yourself before you feel truly comfortable making a final decision. This is where a ballistic glass sample comes in.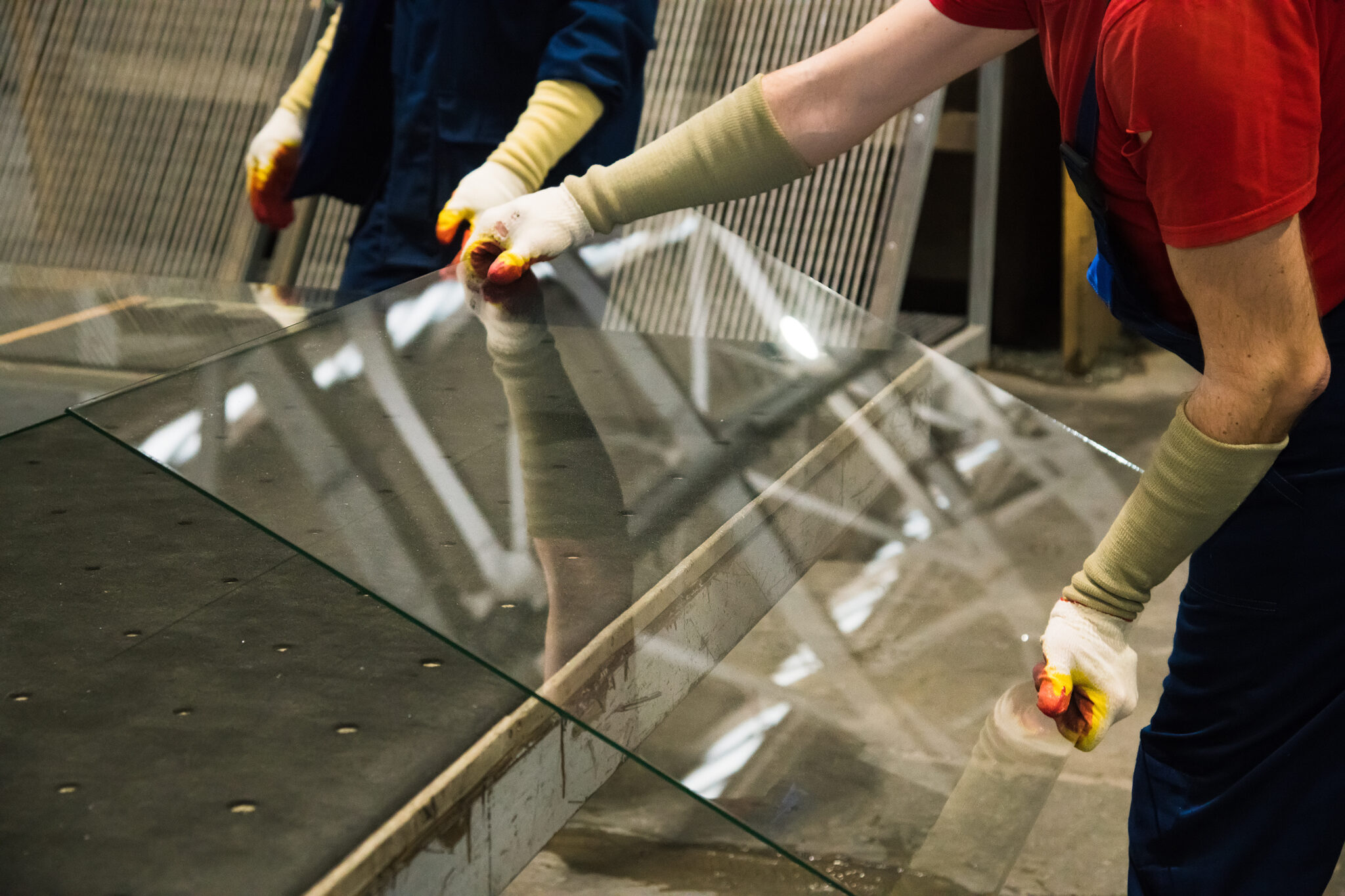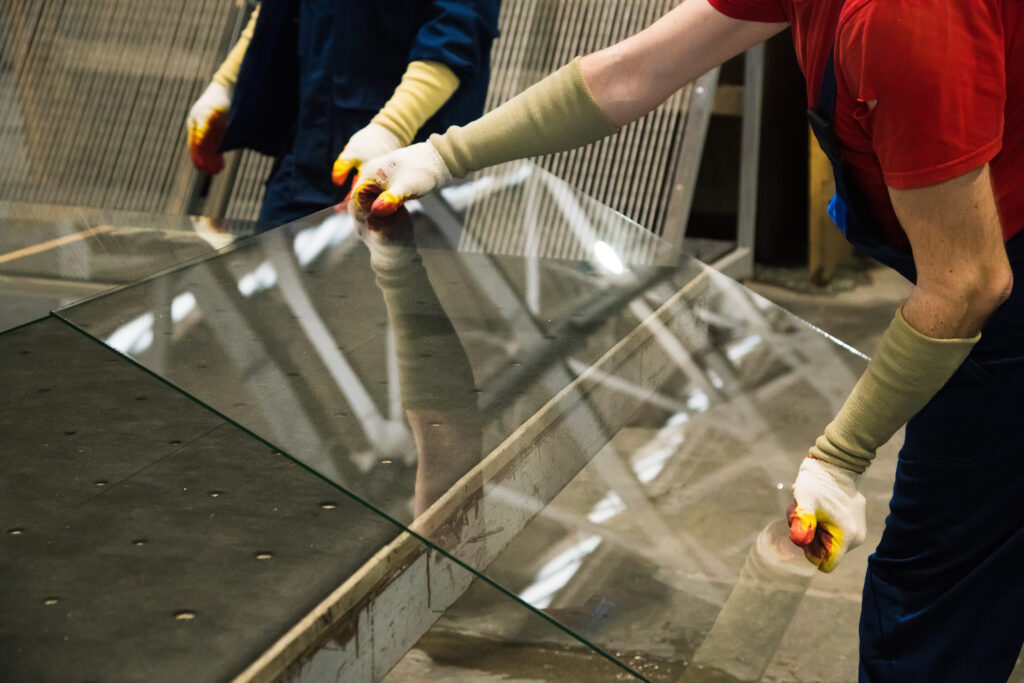 This is where a ballistic glass sample can really come in handy. At Insulgard, we understand the importance of these decisions. So we strive to provide all the necessary information to help customers make informed decisions about their architectural security products. This includes offering ballistic glass samples of the various products in our BULLETBLOCK line. Whether you're looking to install new exterior windows and doors with protective glazing or designing an entirely new building with secure entryway systems and counterline protection, we have the materials and samples to help your firm enjoy the security and architectural benefits that ballistic glass can offer.
Before ordering any security products for your next building project, here's what you should know about ballistic glass samples from Insulgard.
Bulletproof Glass Samples Available
We offer a variety of materials as bullet resistant glass samples, including acrylic, laminated polycarbonate, glass-clad polycarbonate, and all-glass laminate. Here's a quick guide to each one so you can choose the samples that most closely suit the specific applications of your project.
Acrylic is one of the clearest and most lightweight types of bullet resistant glass available today. It's a simple thermoplastic material that is available in low protection grades, usually UL levels 1-3. It's ideal for interior applications and areas where a clear, seamless appearance is necessary. It's easily customizable for applications that require unique elements like routed shapes or polished edges. However, it's also available in standard sheet sizes which can easily be cut to size for those that are ready to install these protective solutions right away.
Laminated polycarbonate shares many of the same qualities as acrylic. It's relatively lightweight, clear, and easy to fabricate. It's also available in standard sheet sizes for fast delivery. However, laminated polycarbonate is made up of multiple layers of polycarbonate laminated together unlike acrylic which is a monolithic sheet. One advantage to the laminated polycarbonate is that it will absorb the bullet and capture it in the sheet without cracking or shattering like acrylic does. However both products provide complete protection allowing for no penetration of the bullet and no spall to the interior.
Glass-clad polycarbonate is made of several layers of glass and polycarbonate laminated together with glass to the exterior (threat side) and polycarbonate to the interior (safe side). This offers the strength and durability of glass for weathering and cleaning for exterior applications while still providing protection against ballistic attack with polycarbonate. Glass-clad products can also be insulated and are available in higher levels of ballistic protection up to UL752 level 8.
All-glass laminate products include multiple layers of glass sheets laminated together with no polycarbonate. This material is the most durable and well suited for exterior applications but because it takes so many layers of glass alone to stop a bullet it tends to be thicker than the options above and heavier. Glass products also need to be manufactured to size and cannot be cut from standard sheets like acrylic and laminated polycarbonate which can increase lead times.
Within each of these material categories are several specific product options. For example, you can get a bulletproof glass sample that is tinted or one that is completely clear. They are also available in various gauges and UL levels 1-8, which provide various levels of ballistic protection. This assortment allows architects, builders, and decision makers to test out a huge array of materials to meet both the security and aesthetic needs of every project.
Benefits of Obtaining a Sample of Bulletproof Glass
So why should you obtain a ballistic glass sample before completing a larger material purchase? First of all, seeing and feeling a product in person can help you make determinations on the material and its quality. Photos and information obtained online or by talking to brand representatives over the phone can provide plenty of valuable information. However, you may still be torn between two types of materials or specific products. So samples give you the ability to compare them side-by-side. This allows you to feel more confident in your decision before ordering materials on a larger scale. Architectural security products can be an investment, so it's important to gather information and make the best possible decision for your needs and budget.
Bulletproof glass samples also allow you to see materials in the actual environment where they may appear. Some products may look different in your specific building or design than they do in photos or videos online. For example, if your building project utilizes bullet resistant glass in a low-lit area, the material is likely to look different than it does in an environment with lots of natural light. With your chosen materials in hand, you can perform real-time tests of specific colors and finishes in their real-world environment. This can help you get the exact product specifications that work best for each design scenario within your building project. Some facilities may even use multiple different types of bullet resistant glass or colors and finishes to suit various environments and designs within the structure.
If you're ready to obtain a ballistic glass sample for any upcoming building or security improvement projects, contact Insulgard today. Our BULLETBLOCK line of products includes all of the materials listed above, which can be ordered in various UL levels and aesthetic finishes to suit every design concept. In addition to basic glazing materials, our inventory includes bullet resistant doors, windows, counterline systems, and panels. Our knowledgeable team can also add value with product suggestions, industry guidance, and connections with installers in your area. Visit our website to reach out to our team and order your ballistic glass sample today.