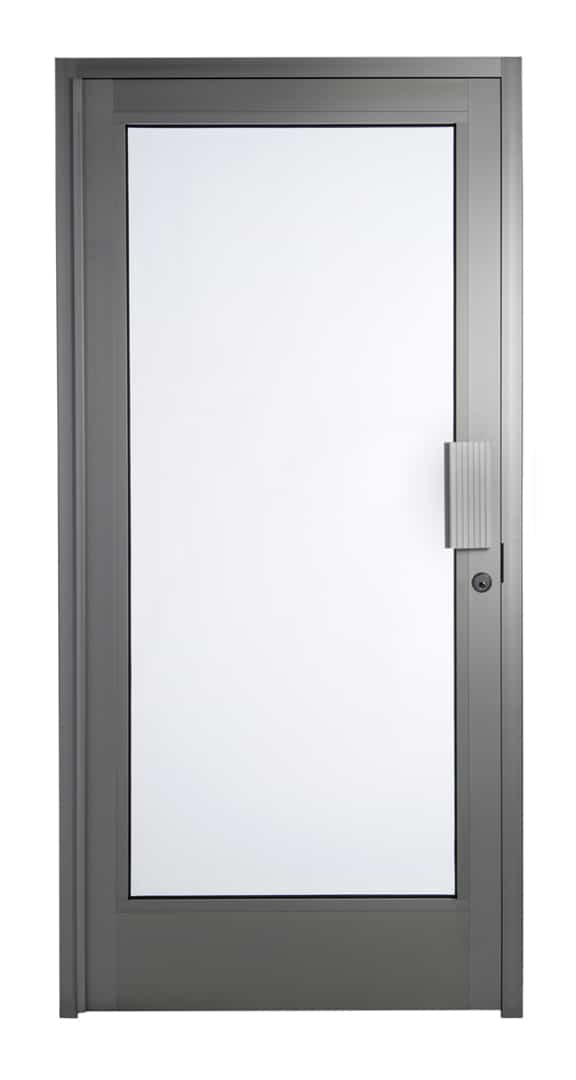 Since doors are one of the most vulnerable areas of a building when it comes to security, we often opt to install "bulletproof" doors for added protection against theft or ballistic attack. While the term "bullet proof" is a common way to describe these types of doors, it is used incorrectly. Though doors can be designed to offer increasing levels of ballistic protection, no material can be completely bullet proof. Over time, any material used will succumb to repeated attack by bullets. Instead, we refer to these products as "bullet resistant" doors.
Though it is impossible to create 100% bullet proof doors, Insulgard offers complete bullet resistant door systems for corporate offices, financial institutions, retail spaces and more to provide highly effective protection. We design and manufacture a wide range of bullet resistant door systems, crafted with attractive materials to complement the look and feel of your building. Insulgard brings customers aluminum, wood, polymer or metal door systems customized to the exact bullet resistant specifications that you need.
Your bullet resistant security doors can be customized according to both your aesthetic and security requirements. Whether you require an attractive entrance door with windows, or simply need a solid, high-security door, we can design the ideal system.
For further information on our bullet resistant door systems, contact the team at Insulgard Security products today.