Today, many commercial buildings must be able to withstand an array of potential threats. The right materials and security measures such as commercial bulletproof doors can make a major impact on the safety of employees and visitors. It can also prevent losses and costly property damage, saving businesses and building owners money and resources in the long run.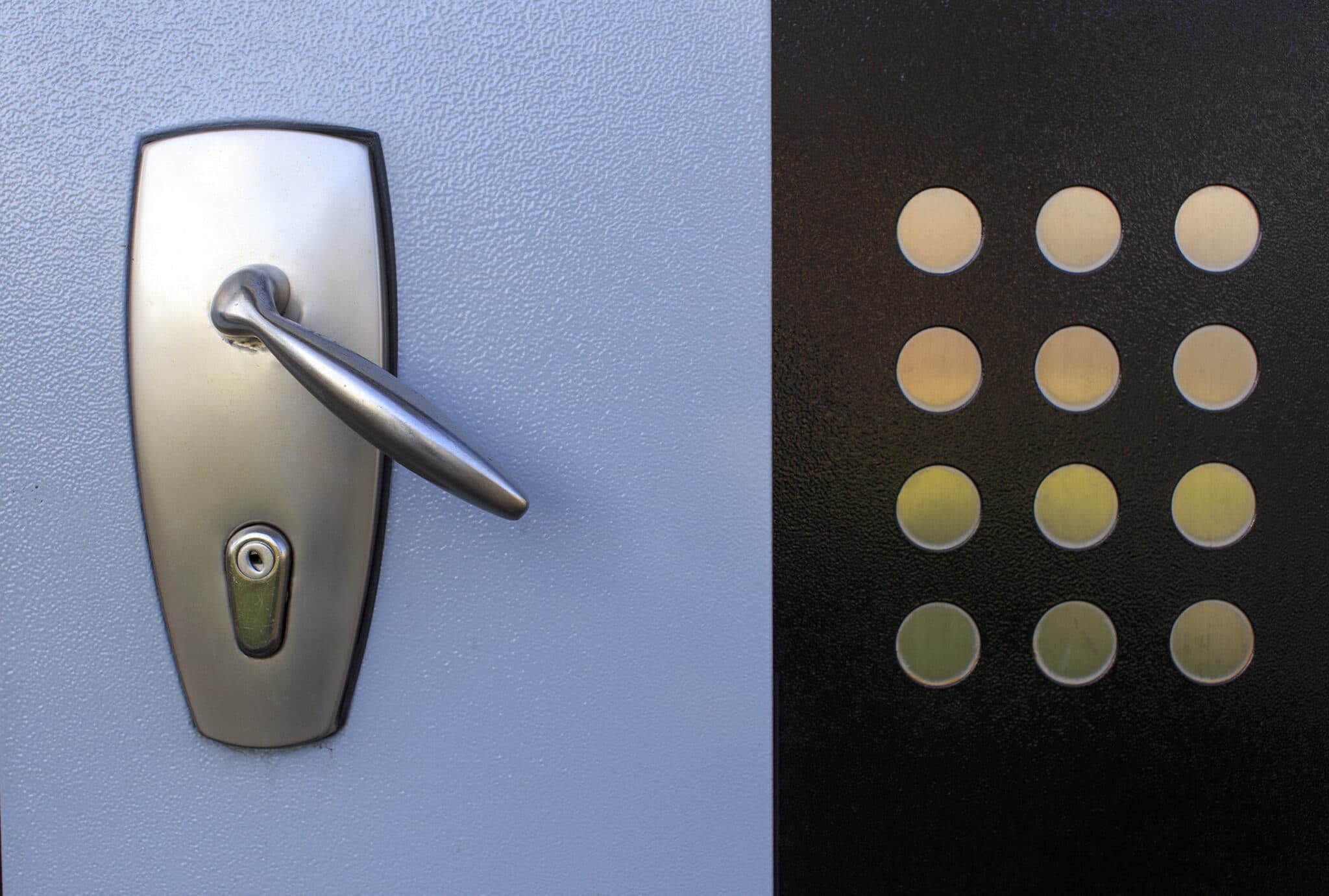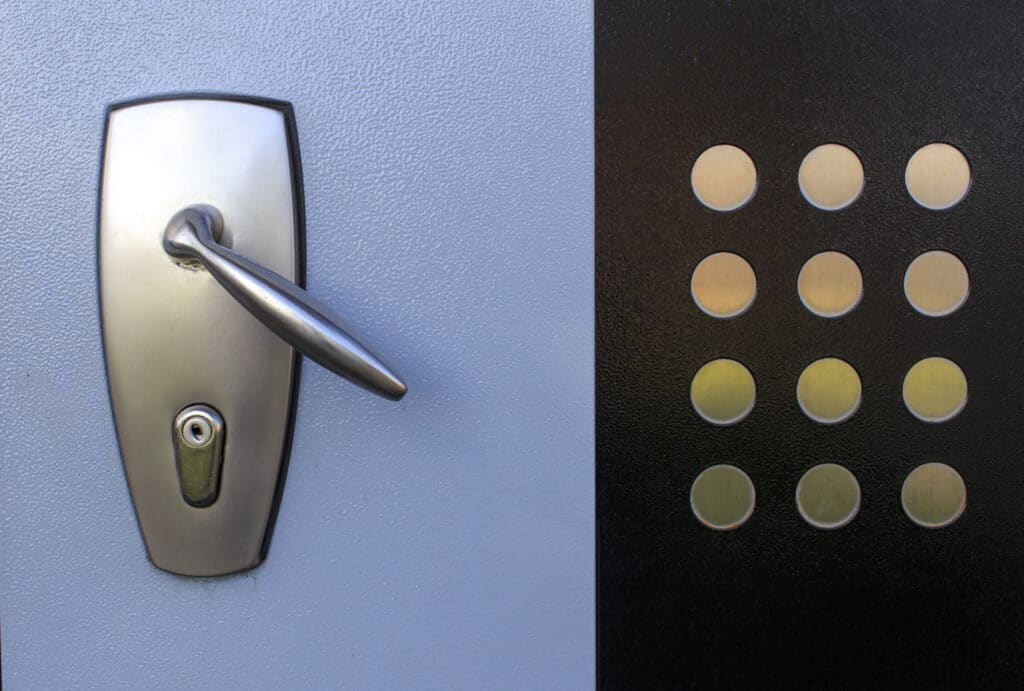 Commercial bulletproof doors offer one important option when it comes to protecting these buildings. Here's a guide to this impactful security measure.
What Are Commercial Bulletproof Doors?
Commercial bulletproof doors are specialized doors that are designed and built to resist ballistic impact. They can be installed in a huge array of commercial facilities, from banks to retail stores to corporate headquarters. They're often installed as exterior building doors, but there are also numerous applications where they are used on interiors of commercial buildings.
Specifically, many banks and credit unions install commercial bulletproof doors in their facilities to protect the areas where money is stored and/or counted. Stores can also use them to create safe rooms to protect employees from armed robbery threats or other violent incidents. Storefronts may use them on their exteriors to prevent breaking and entering. And they're common in data centers for securing entrances so that proper screening can take place before access to the facility is granted.
There's a wide array of commercial bulletproof doors available from various suppliers, but they don't all live up to the same quality and testing standards. If you're looking for commercial bulletproof doors for a bank, retail store, or any other type of commercial building, you should know about Insulgard's BULLETBLOCK line. We offer commercial doors in a wide array of sizes, styles, and materials. And solutions can even be customized to your facility's unique needs, all while offering products that stand up to industry leading testing standards.  
We even offer commercial doors that are rated to protect from other threats like extreme weather. For example, our TTH350 Door System was recently named a top 75 new product by Building Design and Construction. This system has been designed, tested, and certified for use in Tornado shelters. So no matter what type of protection your commercial building needs, the team at Insulgard can recommend the right products and materials for you.
Product Materials and Specifications
Commercial bulletproof doors may come with a variety of enhancements, including specialized bullet resistant glass and custom hardware for design elements that are sensitive to the architectural needs of each particular building. They are also manufactured from an array of materials that can suit various protective needs and aesthetic preferences such as steel, aluminum, wood, plastic laminate and even acrylic.
When choosing commercial bulletproof doors for a project there are a multitude of styles available. From solid steel doors to steel doors with vision lites, from half vision aluminum storefront swing doors to automatic sliding full vision aluminum doors, and from wood doors with a peep hole to wood doors with a large vision panel. With Insulgard's line of BULLETBLOCK commercial bullet resistant doors rest assured there's a product that will fit the aesthetic requirements of your project.
In terms of protection, commercial bulletproof doors may also offer various levels of bullet resistance. Specifically, Insulgard's products are built to UL-752 standards. So you can get products made to provide protection from levels 1 through 8.
What Situations Can Commercial Bulletproof Doors Protect Against?
Since commercial bulletproof doors can be made to provide various levels of protection, they can be used in a huge array of situations. Specifically, commercial bulletproof doors rated at UL-752 level 1 are tested to withstand a few rounds from a lower caliber handgun, while those rated at level 8 are tested to withstand multiple shots from a high powered rifle. Consider your commercial building's specific threats to select the exact level of protection that suits your needs within that range.
These protection standards mean that commercial bulletproof doors are useful for nearly any business or commercial facility. But here are a few specific instances where they may be especially beneficial.
Banks and financial institutions generally utilize lower level protection doors (levels 1-3) to secure the teller area or the front entrance as the typical threat consists of handguns. This is also the case with retail establishments that keep cash on hand such as convenient stores or marijuana dispensaries where the same lower level threat is common.
Higher level protection bullet resistant commercial doors (levels 4-8) can typically be found in various government buildings such as courthouses, police stations or emergency operations centers where the level of ballistic threat is higher and includes high powered rifles.  Data centers can also incorporate higher levels of protection at their entrances as these facilities house servers and store critical information from businesses, individuals, and even government agencies around the world. The protection of this information is vital and warrants a higher level of protection from would-be intruders.
Commercial bulletproof doors also offer essential protection for any type of building that welcomes the public. For example, churches and schools can install them at or near entryways to create secure areas that only individuals who have been screened are able to access. The same concept may apply to office buildings or even schools.
If your business could benefit from the added protection of commercial bulletproof doors, Insulgard can help. Our knowledgeable team can help you determine the exact level of protection, materials, and product specifications to suit your needs. Visit our website to schedule a consultation today.