Wind and Impact Resistant Window System

Overview
Insulgard's STORMDEFEND TTH600 Window system has been tested and certified by Underwriters Laboratory to meet ICC500-14 and FEMA361-15 requirements for use in a tornado or hurricane safe room in the 250mph wind zone. As a part of this certification smallest and largest sizes of multiple configurations of windows have been tested and listed by UL. The TTH600 window system also meets UL752 Level 3 for bullet resistance.
Along with meeting the strict requirements for use in a FEMA361 safe room, the STORMDEFEND TTH600 window system also meets the everyday performance requirements of a modern-day building. The TTH600 window system is 6" deep with a perimeter profile of 2 ½" and incorporates a true thermal break as a part of the construction.
The TORGARD30-IG glazing which was tested in the window system is insulated glazing that can incorporate various Low E coatings in the makeup along with standard tints.
For more information about the STORMDEFEND TTH600 wind and impact resistant window system, please contact Insulgard today.
Products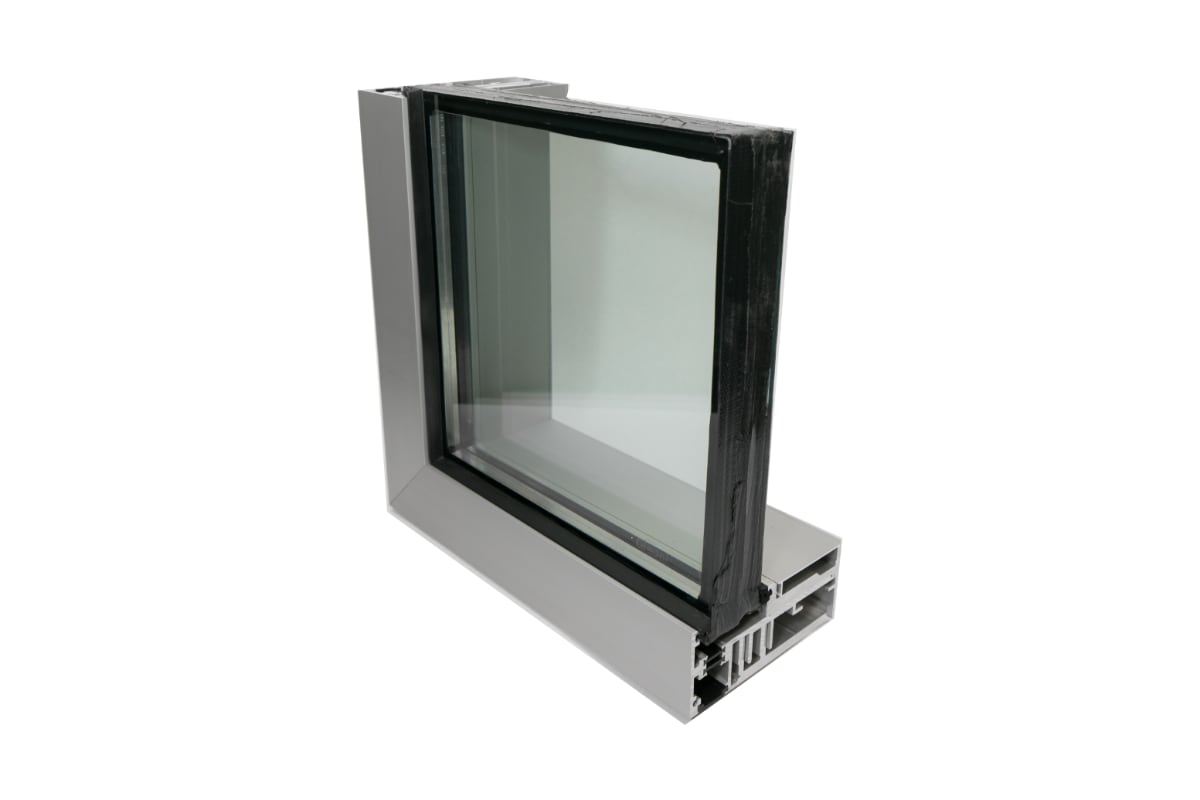 Click to Enlarge
Details
This window system is designed and certified for use in tornado and hurricane safe rooms/storm shelters meeting FEMA P361-15 and ICC 500-2014 standards. It is critical this system be used in conjunction with equivalent performance substrate/wall areas.
FRAME DIMENSIONS
6″ framing system
Head, jamb, sill 2 1⁄2″ x 6″
Mullion and intermediate horizontal members 3 1⁄4″ x 6″
AVAILABLE CONFIGURATIONS
Single Lite – UL Certification ZHLA.52
Ribbon Window with Vertical or Horizontal Mullions – UL Certification ZHLA.55
Four-Lite with Horizontal and Vertical Mullion – UL Certification ZHLA.56
NOTE: In accordance with ICC500-14 minimum and maximum sizes of each window configuration require testing. Please contact Insulgard to ensure job specific sizes and configurations fall within testing/certification restraints.
FEATURES
UL Listed and labeled in accordance with ICC 500-14
Glazed with 2″ thick TOR-GARD 30-IG glass Thermally broken framing system
UL 752 Level 3 bullet resistant
Anodized or painted finishes
Completely fabricated and shipped fully assembled for easy installation
Job specific anchorage requirements provided
Designed for conventional installation and glazing methods
TESTING / CERTIFICATION
Tested and certified by UL to meet ICC 500-14 and FEMA P-361-15 requirements for use in tornado and hurricane safe rooms and shelters, including in the 250mph wind zone.
Tested by UL for bullet resistance meeting UL 752 levels 3. Proof of testing can be found at www.ul.com under on-line listings.
Thermal analysis conducted by UL utilizing NFRC test methods including ANSI/ NFRC 100-2014, ANSI/NFRC 200-2014, NFRC 500-2014 and Therm 7 / Windows7 NFRC. Results available upon request.
CONSTRUCTION
Components to be constructed from extruded aluminum 6061-T6 alloy temper or equivalent
Fasteners to be stainless steel type 302 or 304
Interior/Exterior glazing gaskets to be EPDM sponge and wedge
All joints and connections will be tight, providing hairline joints and true alignment of adjacent members.
Weep design to allow for water to exit the exterior at the sill
Anchors to be fully concealed
APPLICATIONS
Schools
Law Enforcement Facilities
Fire and Rescue Facilities
Emergency Operations Centers Community Shelters
Corporate Headquarters
Storm Shelters
Safe Rooms