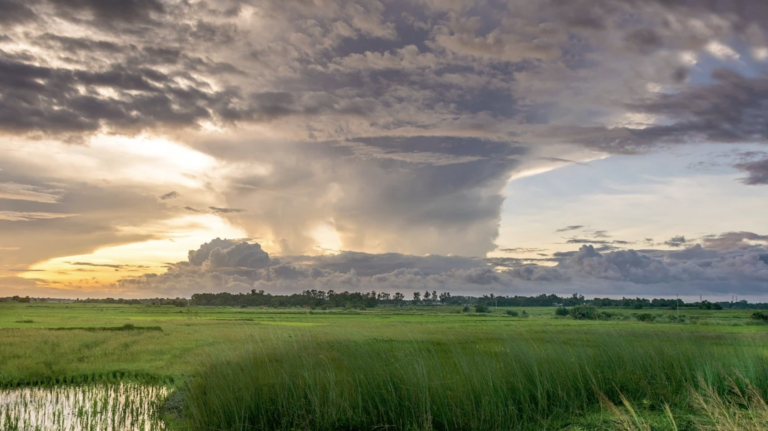 What is the expected hurricane activity for 2020? The Atlantic hurricane season usually takes place between June and November each year, and states along the coast are often left waiting to find out whether or not major storms will impact their communities in a major way. In order to protect structures and communities from extreme weather, stakeholders need to fully understand the risks in their area.
Although it's impossible to know exactly what type of storms to expect each year, experts are frequently able to unveil general predictions ahead of each hurricane season that are often somewhat accurate. By looking at weather patterns and atmospheric conditions, they can often create a forecast for how mild or severe hurricane activity is likely to be over the coming months, though the specific locations, dates, and details of storms remain unknown.
These forecasts may make an impact on decisions regarding community safe rooms and hurricane windows and doors in areas where a lot of activity is expected. So if you're in charge of building hurricane safe rooms for communities or investing in hurricane windows and doors for these protective structures, here are some of the most important things to know about the 2020 hurricane season.
What Is the Expected Hurricane Activity in the US for 2020?
In general, experts seem to agree that this year's Atlantic hurricane season is likely to feature above average activity. More specifically, researchers expect about 16 named storms, eight hurricanes, and four major hurricanes that reach category 3 or higher. That's about 140 percent more activity than what's seen during an average Atlantic hurricane season. Some predictions cite abnormally high temperatures within the Gulf of Mexico as a reason why both tornadoes and hurricanes in the Southeast United States may be more intense than usual in 2020.
Of course, hurricane activity also varies widely from state to state. Those with the most coastline tend to see the most potentially harmful activity, which is why Florida is often one of the hardest hit states. But any state that lies within range of the ocean or gulf may face risks throughout the upcoming season. And since even one hurricane or tropical storm can make a major impact on communities, putting sufficient protections into place is paramount.
How Does This Activity Affect the Need to Have Quality Hurricane Safe Room Doors?
Though hurricane activity varies from year to year, there isn't a surefire way to predict when, where, and how many such storms will occur throughout the season. So communities that are at risk for these storms should have precautions in place regardless of the predictions for any given season. However, expert predictions of above-average activity may have more communities and property owners thinking about putting extra precautions in place.
Safe rooms are designed to provide shelter during extreme weather events like hurricanes. They're constructed using hurricane proof doors, windows, and building materials that are tested to withstand debris impact, wind, and general stress. Some government buildings in coastal areas are required to include these safe rooms such as new public safety facilities or Emergency Operations Centers. These requirements exist regardless of whether or not a particular hurricane season is predicted to be more active than usual, because you never know when a single storm could do significant damage to a community. However, builders and property owners that aren't required to construct safe rooms may want to consider adding them to building plans once they understand the potential risks of an active hurricane season.
Is There a Difference Between a Hurricane Proof Door and a Bullet Proof Door?
Hurricane proof doors and windows that are used in community safe rooms must meet specific standards outlined by FEMA and ICC 500 for high wind speeds and flying debris. There are specific tests that must be performed for materials to be used in safe room doors and hurricane shelters in high-risk areas. And the materials that are approved for this application have to be labeled and certified, specifying that they have met those specific standards.
Both hurricane proof doors and windows and bullet resistant doors and windows can be constructed using similar materials like glass clad polycarbonate and glazing materials. However, hurricane windows and doors need to stand up against a variety of potential hazards, from flying missile tests to extreme wind pressures. Bullet resistant doors and windows are just tested against specific types of ballistic rounds. So even if the materials are similar in concept and appearance, builders who are constructing FEMA safe rooms must use products that have been certified for that specific use, since those are the only products that have been tested against all the potential threats of a hurricane.
If you're looking for hurricane windows and doors for safe room construction, Insulgard can help. We offer safe room doors, windows, and glazing products that are tested against the most rigorous industry standards, including those from FEMA-361 and ICC500. We can help you understand the requirements and options for your safe room and connect you with glazing contractors, so you can enjoy a seamless process from start to finish. In addition to hurricane doors and windows, we offer a variety of protective systems like tornado proof doors, bullet proof panels, blast resistant entryway systems, and protective countertop systems. When you're ready to find the safe room doors and windows that are best suited to your needs, contact our team to get started.