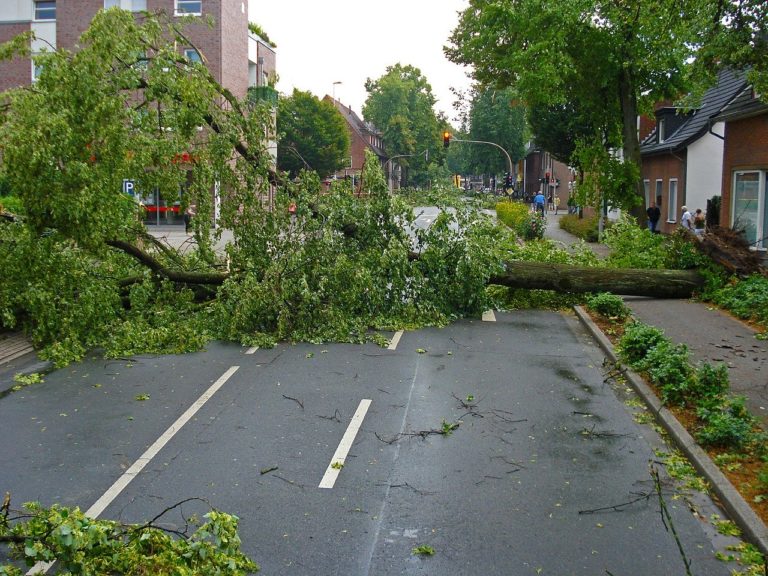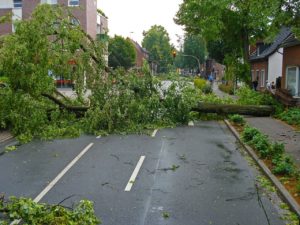 What do we know about anticipated tornado activity for 2020? Understanding forecasts and expected tornado activity is essential for protecting communities from extreme weather. Each year, experts look at weather patterns and atmospheric conditions to predict tornado season activity as accurately as they can. The content of these forecasts may impact stakeholder decisions when it comes to putting necessary protections in place, like tornado windows, doors, and safe rooms.
If you're in charge of building tornado safe rooms for communities or investing in tornado windows and doors for these protective structures, here are some of the most important things to know as we head into tornado season 2020.
What Is the Expected Tornado Activity in the US for 2020?
In general, experts predict that tornado activity in 2020 will be about average to slightly above average when compared to the activity seen in past seasons. More specifically, it's predicted that the US will see between 1,350 and 1,450 tornadoes this year. That's in line with what occurred last year, where the US saw 1,422 such storms.
Last year also fell into the "average to above average" category in terms of tornado predictions. However, there were brief periods with exceedingly high tornado activity in certain regions. So depending on your location, this type of tornado season can create significant risks for communities, even if it falls in line with what's expected overall on an annual basis. And even one major storm in a community can lead to major hazards and devastating losses.
Of course, tornado activity tends to vary widely from state to state. Those located in the lower plains and southeast generally tend to see the most activity, as well as the most extreme storms, while those in the west and northeast usually see less serious activity from year to year. However, there are still tornado risks in every state. So safe rooms with tornado doors and windows that meet stringent quality and testing standards are almost always beneficial for communities. But the actual requirements may vary depending on your location.
How Does This Activity Affect the Need to Have Quality Tornado Proof Doors for Safe Rooms?
Each year, tornado activity varies slightly. However, there isn't a surefire way to predict when, where, and how many such storms will occur each year. The only thing that communities and property owners can do is put protections in place so people can try to stay safe if and when tornadoes do pop up in their area.
Safe rooms are structures that are designed to provide shelter for those in need during extreme weather events. They're constructed using tornado proof doors, windows, and building materials that are tested to withstand strong winds and impact, in case large pieces of debris are flung at the structure during a storm.
Some communities are required to construct these safe rooms as part of building plans for public or government facilities like schools and police stations. Specifically, FEMA requires these safe rooms in communities within 250 mph wind zones, which are mainly located in the plains and southeastern states that see the most tornado activity. However, community buildings outside of these high risk zones can still benefit from constructing safe rooms in public and emergency facilities, especially considering that tornado activity has been steadily increasing for years, especially in the southeast and midwest United States.
Is There a Difference Between a Tornado-Proof Door and a Bullet Proof Door?
Tornado proof doors that are used in community safe rooms must meet specific standards outlined by FEMA and ICC 500. They are tested to be able to withstand a variety of conditions, including high wind speeds, flying debris and ongoing fluctuation of pressures from the storm. More specifically, safe room doors and windows must undergo a debris impact test, which involves a lumber 2×4 traveling at speeds up to 100mph. The specific standards that buildings are required to meet in various testing areas depend on whether the building is located in a high risk tornado zone, hurricane zone, or area with other potential hazards. But products used in FEMA safe rooms must be certified and marked with the approval of a recognized testing laboratory.
These protective systems can be constructed using materials like glass clad polycarbonate or synthetic glazing materials, which can also be used in the construction of bullet resistant windows and doors. However, even though these protective systems may seem similar in concept, the testing standards are very different. Ballistic impact creates a different type of energy than impact from large, flying debris like what is common during tornadoes. So the tornado doors and windows used in the construction of safe rooms are specifically tested using large objects flying at a high rate of speed. And those who are constructing FEMA safe rooms for community centers or government facilities need to ensure that their materials are tested using the specific standards outlined by FEMA P-361 and ICC 500.
If you're constructing a safe room and need tornado windows and doors that meet FEMA standards, contact Insulgard to discuss your options. Our tornado doors and windows are able to withstand testing from the highest industry standards, including those from FEMA-361 and ICC500. Our knowledgeable team can help you choose the best products for the requirements of your specific building project and connect you with glazing contractors to install these materials safely and efficiently. In addition to tornado windows and doors, we offer a variety of protective systems, including tornado proof doors, safe room doors, ballistic resistant glazing, and blast resistant entryways. To discuss your building project and find the tornado doors and windows that are best suited to your needs, contact our team today.