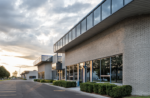 The need for protection for marijuana dispensaries may be on the rise. As more and more states pass laws legalizing marijuana for medicinal and recreational purposes, dispensaries are becoming increasingly common around the country. This can be a very viable business opportunity, but it also comes with a lot of risk.
One of the risks that this emerging industry has presented is a high chance of break-ins and robberies. Dispensaries tend to deal with a lot of cash and in-demand products that can seem pretty tempting to potential criminals. But if you own a dispensary or are considering jumping into this emerging industry, there are things you can do to lessen your chances of loss or crime related safety concerns. Here's what you need to know in order to provide the right level of protection for your business.
As Marijuana Dispensaries Open for Business, Robberies at Them Have Become More Prominent in the News
Robberies at marijuana dispensaries have become fairly common in the news over the last several years. These incidents have ranged from minor thefts to violent incidents with armed assailants. Unfortunately, this influx in crime can mean major loss for small business owners and create safety concerns for employees and potential customers alike. This can ultimately lead to high turnover or loss of sales for business owners, not to mention the possibility for serious bodily harm. 
Marijuana dispensaries aren't just targeted because of the products they carry. The main reason why they tend to be popular sites for robberies is because they often deal with a lot of cash. Since it's an emerging industry and there's still some disparity about the legality between certain states and the federal government, many dispensaries are not able to deal with their earnings in the same way that other businesses do. They may need to keep cash on site or in a dedicated location rather than relying on banks or financial institutions that have tons of security already in place. 
Installing Counterline and Bullet Resistant Glass for Your Business Can Be Life-Saving
Even though there seems to be an influx of robberies at these businesses, there are ways to protect team members and resources. Counterline protective systems provide a bullet and impact resistant barrier between the space behind the counter and the part of the facility that's open to the general public. These systems still allow staff members to easily and clearly communicate with customers to facilitate purchases and answer questions. You can even add extra features like speakers or trays for people to pass products and cash back and forth between the two areas. But these systems don't allow potential thieves to forcibly breach the barrier and access money or inventory, or cause harm to team members easily. This serves to protect the company's resources while also keeping team members safe and reducing the risk of an incident occurring in the first place, which can also help customers stay safe while patronizing the business. 
Bullet resistant glass can also provide exterior protection to the business to protect from forcible break-ins after hours. This material can be used in doors, windows, walls, and framing systems. This could help prevent major loss from occuring when there's no one around to protect the business. 
It's important to note that no material is completely "bulletproof." With enough force over enough time, everything will eventually begin to give. However, bullet resistant systems like those used in exterior windows and doors and counterline systems can dramatically lessen the risk of harm by slowing down attacks, preventing the material from shattering and creating dangerous debris, and in some cases even deterring crime in the first place. 
How Bullet Resistant Windows and Doors Can Discourage Robbers
Robberies, whether they occur at marijuana dispensaries or elsewhere, are often crimes of opportunity. Criminals tend to strike at locations that they determine to be easy targets. They don't want to go through too many layers of security or protection. So if they pass by or visit a dispensary that has bullet resistant protections in place, they may simply decide that it's not worth the risk and pass by to the next business. 
Even when robbers do take the time to plan carefully and intentionally choose a destination, they're likely to take ease into account. If they case a location and find that there's bullet resistant glass and protective counterline systems in place, they are going to be less likely to target that spot since they know it's going to be more difficult to reach their ultimate goal. Even if there's a chance they can get past the counter with extreme force, it's going to take a lot longer to do so, which increases the likelihood of them getting caught, and ultimately makes the idea of a robbery less desirable. 
If you're looking to protect your dispensary or business with bullet resistant glass or counterline systems, contact Insulgard today. We specialize in helping businesses through every step of the process, from choosing the right products for your needs to completing the installation. We offer a wide array of ballistic protection products for residential, commercial, industrial, and public buildings. We also offer safe room products that provide protection from extreme weather and forced entry protective solutions. Our products are tested to meet UL and FEMA requirements, so you can always feel confident in the quality of the products that you're adding to your facility. If you're interested in discussing your bullet resistant product options, contact us and one of our helpful team members will be happy to walk you through the options.