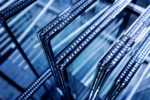 Bullet proof glass manufacturers are about to see huge growth in the coming years. Safety requirements for buildings tend to change throughout the years, yet a wide array of buildings can benefit from ballistic protection. This has been true for years. But the industry may be poised for some pretty significant changes that could impact builders or property owners that want to add bullet resistant systems to their facilities. 
According to recent reports, the market for bullet resistant glass is poised to see significant growth over the next several years. If you use these types of systems or think that your facility could benefit from ballistic protection, here's what you should know about the current state of the market.
Why the Next Several Years Are Estimated to See Growth in Demand for Bullet Resistant Glass
The market for bullet resistant glass products reached $4.5 billion in 2017. By 2023, it is projected to grow to $9.8 billion. This represents a compound annual growth rate of 13.9 percent, which is a major upswing in demand over that brief time period. So what's responsible for this projected change? 
Much of this growth is attributed to an increase in demand from the military and automotive industries. These are certainly areas that are ripe for growth. But there are a wide array of other areas where there's an increase in demand for products that can improve safety and security conditions, especially in buildings that are generally open to the public. From convenience stores and payment centers to schools and public buildings, there's a lot of concern about potential robberies or attacks that could put employees or members of the public at risk. And bullet resistant glass systems can provide practical protection that provides peace of mind and helps to deter potential incidents.
Installation of Secure Entryways and Safe Room Doors Continue at Schools Across the Country
Incidents of gun violence at U.S. schools has become increasingly common over the last handful of years. News coverage of these events is nearly constant. And this has created a lot of unease in the education community and has resulted in significant pressure on administrators and school officials to come up with solutions that improve safety conditions in any way possible. 
Though there are many different ways for schools to address these issues, installing building security products from bullet proof glass manufacturers can be one part of a well rounded safety initiative. Secure entryways and safe room doors can provide protective systems that allow administrators and staff members to carry out proper security procedures as people enter the building. A secure entryway system provides an extra barrier to entry that people need to pass through in order to get into the main part of the school. This provides the perfect space for security staff to check IDs or credentials for people and approve everyone before they enter the building. This can even allow them to check bags or coats to make sure there aren't any additional weapons that are able to enter the building. 
Additionally, safe room doors are designed to withstand ballistic rounds and forced entry threats. These can be installed inside buildings to prevent potential intruders from accessing certain areas in the event of a lockdown or safety related incident. 
Safety Upgrades Are on the Rise in Payment Centers, Schools, and Government Property
It's not just schools that have started making additional safety improvements to their facilities. Gun violence in general has been on the rise in recent years. And property owners are consistently looking for ways to avoid incidents and decrease the chance of loss or serious harm. 
Bullet resistant glass and protective systems aren't just about providing protection in the case of a shooting or robbery. They can also sometimes deter potential intruders or violent incidents from occurring in the first place, since criminals tend to be less likely to strike at facilities that have physical security measures in place. And they can provide peace of mind to employees, customers, and members of the public as well. 
Bullet Resistant vs. Bullet Proof Glass: A Recap in Why Nothing Is Truly "Bulletproof"
"Bulletproof" is a common term used to describe bullet resistant systems. However, that doesn't mean that it's completely impervious to damage or penetration of the bullet in every situation. With enough force and enough time, the glass eventually can be compromised.
 However, bullet resistant glass can hold up much more effectively than traditional glass. It is designed to absorb and disperse the energy from a ballistic projectile, so the force is spread out rather than being concentrated at the point of impact. This results in the bullet not penetrating the glazing and, if meeting UL752 standards, no glass spall to the interior providing complete protection. It is important to note that bullet resistant glass is designed to meet specific threat levels and this is why it's important to determine what level of protection makes most sense for your application..  Lower levels of ballistic protection (UL-752 1-3) are designed to protect against various handguns whereas higher levels (UL-752 4-8) are designed to protect from various high powered rifles.
If you're interested in adding bullet resistant glass or ballistic protective systems to your business school, or government facility, Insulgard can help. Our team can walk you through every step of the process, from choosing materials that meet your specific ballistic protection standards to actually installing the protective systems at your location. We also offer a variety of solutions to provide protection against extreme weather and forced entry. Our products are tested to meet UL and FEMA requirements, so you'll always receive products that are tested to meet rigorous, industry leading quality standards. To get started adding a new layer of safety and security to your facility, contact our helpful team to discuss your options.