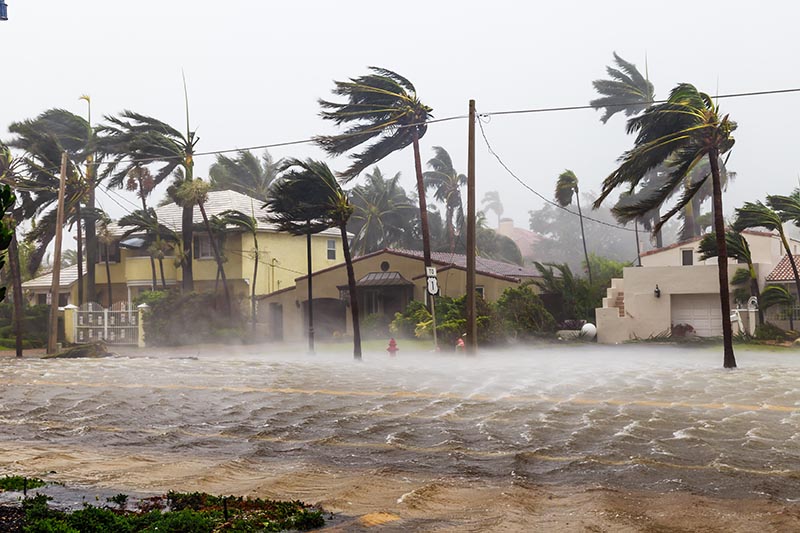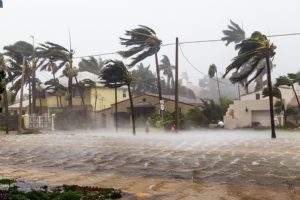 If you're going to design a building that includes a safe room, there are many different factors to take into consideration. A safe room is a hardened structure within a building that is designed to provide protection in extreme weather events like tornadoes and hurricanes. FEMA offers some guidelines on construction and testing for safe room doors and other building components recommended for commercial safe rooms.
Safe Room Requirements
In order to be a FEMA safe room, the structure must meet a number of specific guidelines outlined in FEMA P-320 and FEMA P-361. FEMA P-320 describes the construction and testing requirements for safe rooms in homes and small businesses, while FEMA P-361 dives into the requirements for community and residential safe rooms. The exact building and testing requirements can also vary depending on where your building is located. For example, safe room doors in community buildings in high wind zones or coastal regions must meet specific testing requirements in order to ensure safety from that region's most prevalent threat.
Safe Room Considerations
A safe room requires many strong components; however, impact-resistant doors should be near the top of your list. Only doors that have gone through FEMA and ICC500 testing are certified to protect people from a severe weather event. This includes impact testing using a 15-lb 2 x 4 fired at 100 MPH. FEMA's safe-room guidelines and requirements can help you determine which products available on the market are best suited to withstand the elements in the specific type of safe room you're looking to build. It's also usually good practice to look for door assemblies made with strong materials like aluminum that are also able to be installed with custom hardware and panic bars that can withstand strong winds and impact as well. These doors should also be used in conjunction with protected wall areas so that the entire shelter is safe from strong winds or impact.
Safe Room Door Options
When it comes to choosing impact resistant doors for your safe room, it's important to find a trusted manufacturer that uses strong materials and creates products that are able to meet FEMA's safe room guidelines. This includes looking at ICC codes and certifications from testing entities like UL.
Insulgard's safe room doors are wind and impact resistant, including the TH350 FEMA Door, and are manufactured and tested to hold up to FEMA's rigorous standards. This product in particular is made for FEMA 361-08 and ICC 500-08 storm shelters. So if you're building in areas with those specific code requirements, it's an option that can work in government buildings, law enforcement facilities, and any type of community space in need of a secure storm shelter or safe room.
The product is made with aluminum and full vision glazing safety material. It can be installed as a single door or pair of doors, and includes FEMA tested hardware. Additionally, the impact resistant doors come in either standard or custom sizes. So even if you have a very specific size requirement for your building project, these doors can be made to fit your space and help to provide sufficient protection in the case of an extreme weather event or other emergency.
Insulgard will also be testing their StormDefend TTH350 glazed aluminum door system to FEMA P361-15 and ICC500-14 beginning in July of 2018.