Secure transaction windows can help ensure the safety of employees and customers alike, and during the COVID-19 pandemic, many businesses have grown accustomed to installing barriers to prevent the spread of the coronavirus.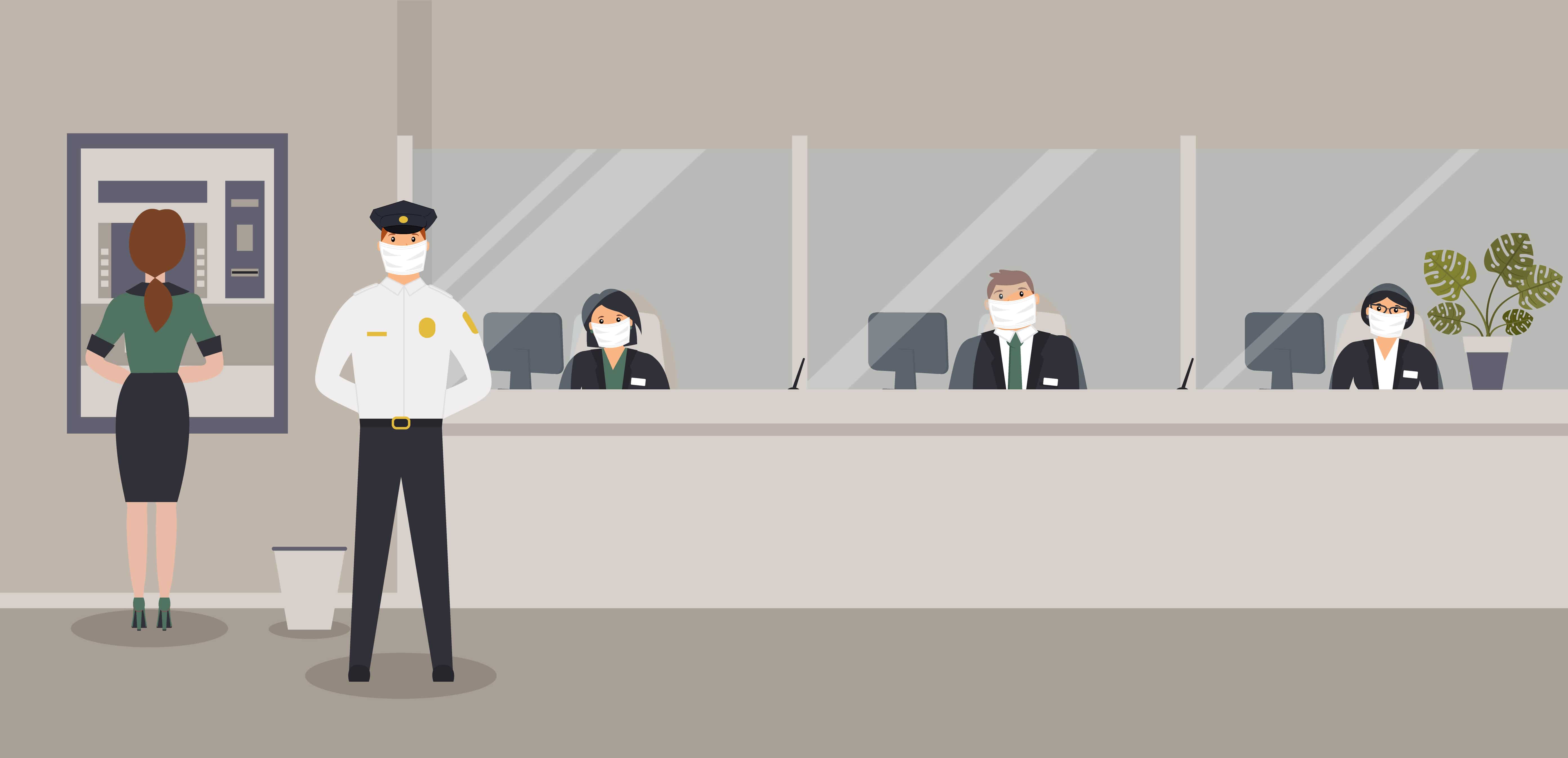 The ideal solution would be to install transaction windows that can do both: protect the individuals in the buildings from assaults and ballistic threats as well as prevent the spread of the coronavirus and other diseases.
SAFECHANGE Transaction Windows: Security and Safety Considerations
Drug store pharmacies, utility payment centers, financial institutions, and even schools are among those that could benefit from secure transaction windows. Cash rooms, such as those in banks and large retail centers, also must be protected from theft and damage.
With the variety of bullet resistant glazing and transaction windows Insulgard offers- employees and customers can see each other and communicate clearly and safely, allowing businesses to continue to provide customers with personalized, friendly care and attention.  Insulgard's transaction windows are all designed and tested to meet UL752 level 1-3 ballistic requirements so you know they are of the highest quality and will perform when needed.  Standard size transaction windows are stock items but all units can be customized to meet your specific needs, including size, configuration and level of protection.
Bullet-resistant transaction windows are available in AVT, SVT, AVPT and SVPT options.  Operablet units are also available in SLH and SLV designs.
AVT transaction windows feature extruded aluminum voice rails; solid surface or stainless steel deal trays and a high pressure laminate, stainless steel or solid surface base.  Windows come assembled and ready for installation.

SVT bullet-resistant transaction windows offer similar benefits, but the vertical armored voice rails are made of stainless steel.

The AVPT and SVPT secure transaction windows are similar to the AVT and SVT windows, but include a secure package passer.

The SLH and SLV transaction windows feature anodized or painted finishes and horizontal or vertical slide operation with locking hardware. They can be customized to meet your requirements, and will be delivered ready for installation. 
Insulgard's Line of SAFECHANGE Counterline Systems
In addition to secure transaction windows, Insulgard offers several counterline security products in its SAFECHANGE line. They include counterline systems, bullet-resistant package passers/drawers, trays, and other accessories. The customizable products are available in various levels of protection, sizes, and configurations. 
Counterline Systems
Our counterline systems are fabricated from bullet-resistant acrylic or Lexgard (laminated polycarbonate) and can include speak-through options, package passers, trays, and secure transaction areas. 
Counterline windows can be created in arched, baffle, square-top or horizontal baffle depending on the design you prefer.
Package Passers & Drawers
Bullet-resistant package passers/drawers create a convenient way for retail establishments, post offices, and financial institutions to exchange items between employees and customers while remaining secure. These are essential in helping to prevent crimes inside and outside of the establishment.
Insulgard offers package exchange units, bulk passers, steel and turnstile passers as well as  Shuresafe drawers all available in ballistic ratings of UL752 levels 1, 2 and 3.
Currency Trays & Accessories
Available in countertop and recessed options, our SAFECHANGE pass-through currency trays can help to ensure secure exchanges. The three style options are countertop deal trays, counter recessed deal trays, and counter recessed with bullet trap deal trays.
Also available in Insulgard's SAFECHANGE accessories are overhead louvers, backer plate speak-thrus, and stainless steel round-speak thru products.
Contact us for a quote or to learn more about our secure transaction windows or other counterline system products.