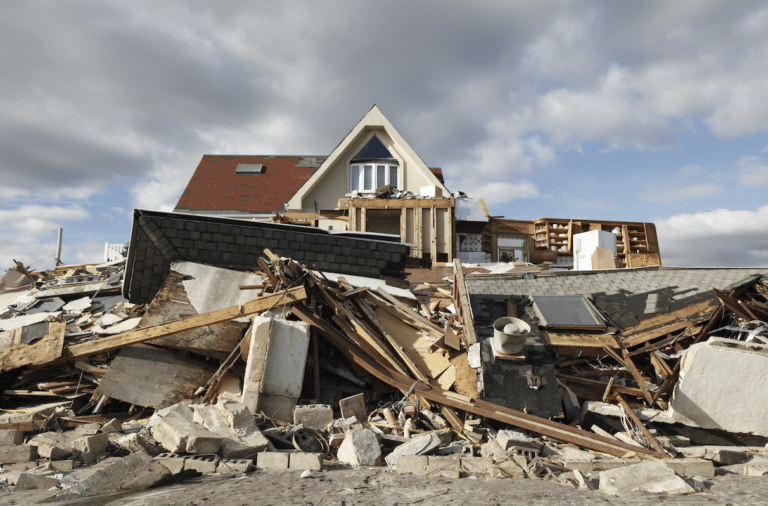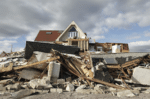 Hurricanes, tornadoes, and extreme weather events can do serious damage to communities. In fact, just this month a tropical storm has ripped off roofs in Florida, a tornado has closed schools and left thousands without power in the Dallas area, and another storm caused massive evacuations in the Memphis airport. 
Protecting buildings and infrastructure from extreme weather events is important. But of course, none of this damage is as important as the injury and loss of life that these storms can sometimes cause. That's why FEMA safe rooms are so important for public facilities, commercial buildings, and even homes.
The Federal Emergency Management Agency offers standards and guidelines for those looking to improve safety by adding a safe room in any public or private facility. And with more and more states adopting the IBC2015 and IBC2018 building codes, construction of tornado safe rooms in the 250mph wind zone is ramping up to meet the mandate of sections 423.3 and 423.4. If you're interested in adding a tornado safe room to your building, or if you just want to learn more about the benefits and qualities of these structures for the future, here's a guide to the basics.
What Is a FEMA Safe Room Used For?
FEMA safe rooms are hardened structures located inside or in close proximity to buildings that provide protection against impact from strong winds, flying debris, and extreme weather events like hurricanes and tornadoes. The sides of this structure are made of strong materials that have been tested and proven able to withstand impact from large objects traveling at high speeds. Basically, when a storm hits, or one is predicted to hit shortly, people in the building can seek refuge inside that structure to reduce the chance of injury from flying debris. 
In order for such a structure to meet FEMA361 standards, it must meet a specific set of testing requirements laid out by the agency. You can see some of those standards laid out below. 
What Types of Buildings Can Benefit From a FEMA Safe Room?
Nearly any building can benefit from the addition of a FEMA safe room. Since the purpose is to provide safe refuge in the event of a major storm, they're especially useful in coastal regions that see a lot of hurricanes, along with buildings in Tornado Alley or communities that receive high winds on a regular basis. However, it's worth noting that some experts believe Tornado Alley may be shifting slightly east. And every location in the country is at some risk for tornadoes, even if you've never experienced one before. 
Additionally, safe rooms can be especially beneficial in public facilities where there are likely to be a lot of people present or nearby in need of refuge when a storm hits. These can include locations like schools, public safety buildings, and municipal facilities. However, they can also provide peace of mind to employees and customers when placed in commercial facilities. And private residents can even have safe rooms constructed in their homes. 
There are different requirements and types of safe rooms that are better suited to specific building styles. And designers and architects can often customize the specifics to fit the layout and unique needs of an existing structure. In many cases, it's simply about adjusting the size of the structure based on how many people are likely to be present in the building in the event where a major storm hits. For example, a residential safe room in a private home likely needs less space and materials than one in a school or government building. But all of these locations can benefit from the safety and peace of mind that FEMA safe rooms offer. 
What are the Specific Requirements for a FEMA Safe Room?
The testing requirements that must be met in order for a structure and the components of that structure to meet FEMA P-361 are laid out in The International Code Council's ICC500 standard.  Essentially, the guide spells out materials and testing standards that the structure must meet in order to meet FEMA361 standards. 
It is possible to construct a structure intended for use as a safe room that does not meet these specific standards. However, any project under the IBC2015 or more recent or any project that utilizes FEMA grant funding must adhere to these guidelines. And they provide a solid base for ensuring that every safe room is going to do its job in the event of an extreme weather event. So it's important to refer to these guides when selecting an architect, contractor or manufacturer of tested components, and throughout the construction process. 
How Can I Get Started With FEMA Safe Room Plans?
If you're interested in adding a tornado or hurricane safe room to your building, you need to start by working with an architect or contractor who is experienced working with safe room construction meeting FEMA361 and ICC500 standards. They can help you design plans that meet your building layout and cost requirements.
Insulgard can help as well. We can put you in touch with the right designers and contractors in your area that can ensure your project is a success.  We can also provide windows and doors for your safe room that have been tested and certified to meet ICC500-14 and FEMA361-15.  We also offer a variety of solutions to provide protection against ballistics and forced entry. Our products are tested to meet UL and FEMA requirements, so you can always feel confident in the safety and security that you're adding to your facility, whether you're interested in tornado and hurricane safe rooms or bullet resistant windows and doors. If you're interested in discussing your safe room options and getting started on your next project, contact us and one of our helpful team members will walk you through the options.