Selecting a glass security door for a new commercial or public building requires careful planning and consideration. There are many different factors to consider, from the visual design to its strength and durability.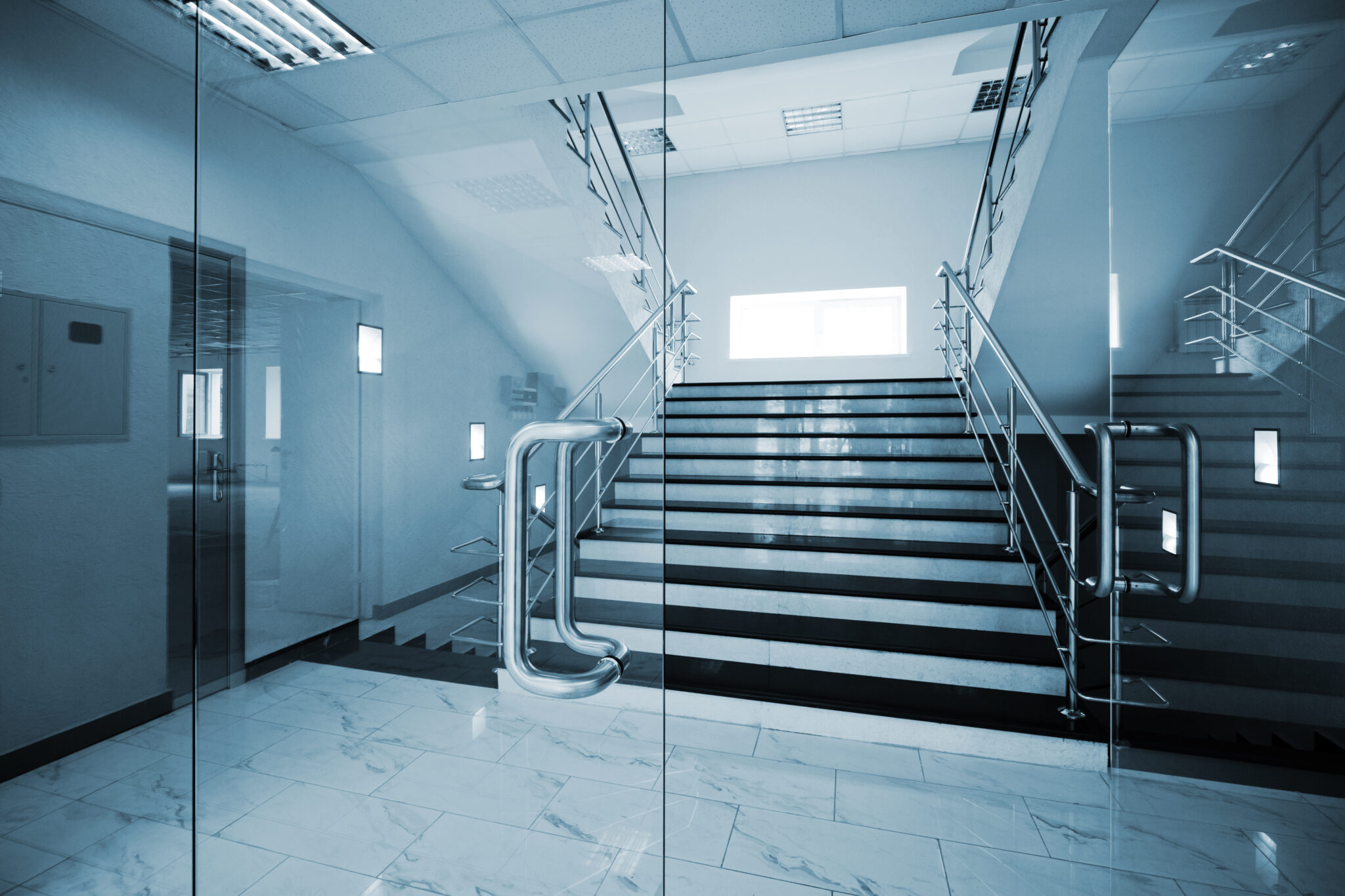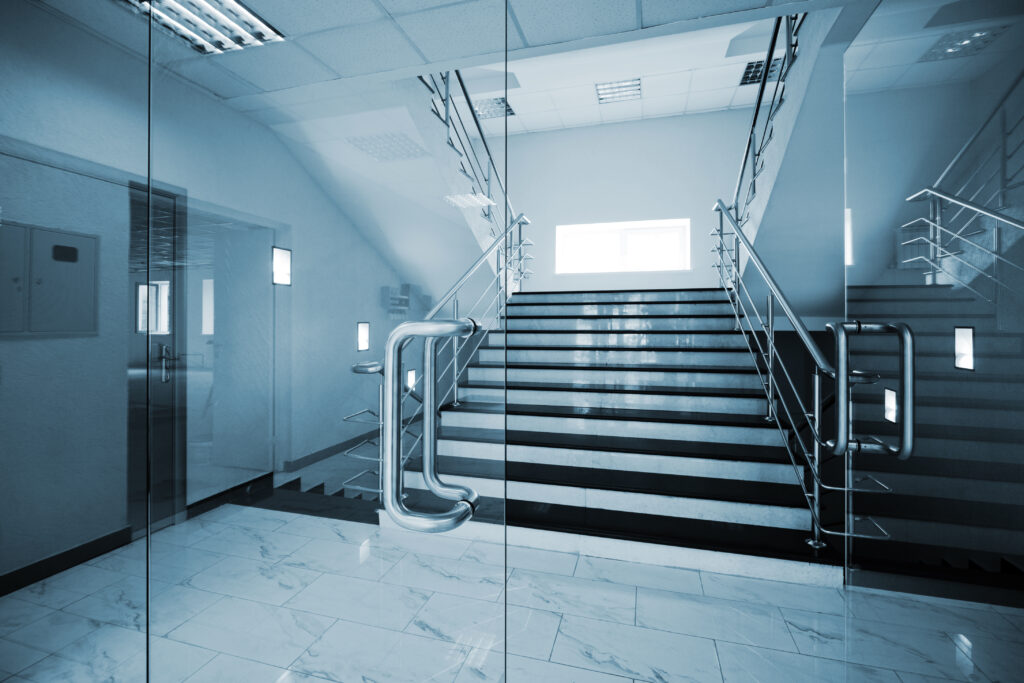 In addition, doors often serve as the first line of security for a variety of facilities. As such, a glass security door may be the perfect way to provide both practical and aesthetic benefits to your operations. Here's what you should know about this option and how it can be customized to your specific needs.
Benefits and Advantages of a Glass Security Door
A glass security door provides the best of both worlds – clear visibility and practical protection benefits. So what are glass security doors exactly? They can be interior or exterior doors made in various sizes and forms. What makes them "security" doors is the fact that they're made of reinforced or laminated materials that are carefully designed and tested to withstand impact or even ballistic force to protect the inhabitants and contents of a building from potential intruders.
Some security doors are made with actual glass that is simply laminated with synthetic material to hold the pieces in place if the unit is struck with a blunt object. This prevents shattering and failure of a monolithic glass panel and can either prevent break ins or at least delay intruders to give first responders more time to arrive on the scene. However, other glass security doors are made with a combination of materials in addition to glass like polycarbonate and acrylic. These materials are still clear, but they are better equipped to absorb the impact from force or ballistics, depending on the level of protection needed. Polycarbonate and acrylic are generally reserved for interior doors, while laminated glass and glass-clad polycarbonate are often employed for exterior security doors.
On the visual side, a glass security door also offers the visual clarity that many facilities rely on. This can make it easy to grant access to certain visitors or introduce plenty of natural light into the space. It also simply provides an upscale appearance and versatile style that makes buildings feel open and airy.
Options for A Glass Security Door
For a glass security door to truly work for your facility, it may need to be customized to your needs. This often includes seeking out a supplier that offers custom sizing options to ensure that the door actually fits in the space provided. This is important for new building projects, since architects and engineers often require specific spatial layouts to achieve their desired results. However, it's often even more important when retrofitting doors and similar products into existing facilities, since you may already have other elements in place that require certain sizing requirements.
Customization options can also allow a glass security door to work in any aesthetic style or application. For example, some facilities require doors that offer full visual clarity with little to no opaque framing, while others may include a few decorative elements to compliment the other stylistic features of the building or room. For example, some glass security doors are completely transparent in the middle but have colored frames around the outside. Some of the most popular colors and finishes for these frames include black, dark bronze, wood, and exposed metal finishes. Consider the other design elements around your facility to select the options that best fit into the mix. An industrial style building with trendy finishes may opt for exposed metal, while a classic office building may instead opt for black or bronze.
From there, you may also choose to include extra features in your glass security door. These can enhance the style or add usability based on your organization's needs. For example, you may include a speaker port or exchange tray to allow team members to easily retrieve outside materials or gather information before granting access to the secure area behind the door. There are also specific security and/or access control features that may enhance the safety of your facility without sacrificing door aesthetics. Specifically, consider electrified hardware with card readers or remote locking. Some parts of a building, like an employee safe room, may even include multiple access control systems for maintaining stringent security measures.
Customization options may also be impacted based on whether the door is for interior or exterior use. We've already discussed that glass materials tend to stand up to the elements more effectively than plastics like acrylic and polycarbonate, which are often utilized in interior security doors. However, you may also want to consider the flow of light and visibility when making these decisions. For example, you may opt for a smaller frame with an exterior security door to bring in more natural light, while interior doors may include bulkier frames to enhance privacy in certain areas. The aesthetics of both locations may also impact decisions. For example, a building with historic features on the outside may require traditional materials like bronze to match the style of the surrounding neighborhood. However, your facility may feature an updated, modern interior with different stylistic elements. The ability to customize glass security doors to your needs allows you to enjoy nearly endless style combinations without sacrificing safety and usability.
If your facility could benefit from a glass security door or any other protective solutions, contact Insulgard to design your ideal solutions. Our BulletBlock line offers superior protection from various ballistics. We also offer solutions specifically designed and tested to withstand forced entry and storm damage. Our knowledgeable team can help you find the solutions that work for your security and architectural needs and walk you through every step of the process. Visit our website to learn more about glass security doors and other protective solutions.