In modern U.S. history, the first mass shooting at a college took place in 1966 at the University of Texas at Austin. At that time, 15 people were killed, and 31 others were injured. In the year 2018, 24 shootings occurred on K-12 school property that resulted in firearms-related injuries or deaths. In 2019, there were 25. Despite the pandemic shutting down schools, there were 10 shootings in 2020 and seven in 2021 as of early June. Adding a Level III Bullet Resistant Entrance System can help secure buildings to prevent these situations.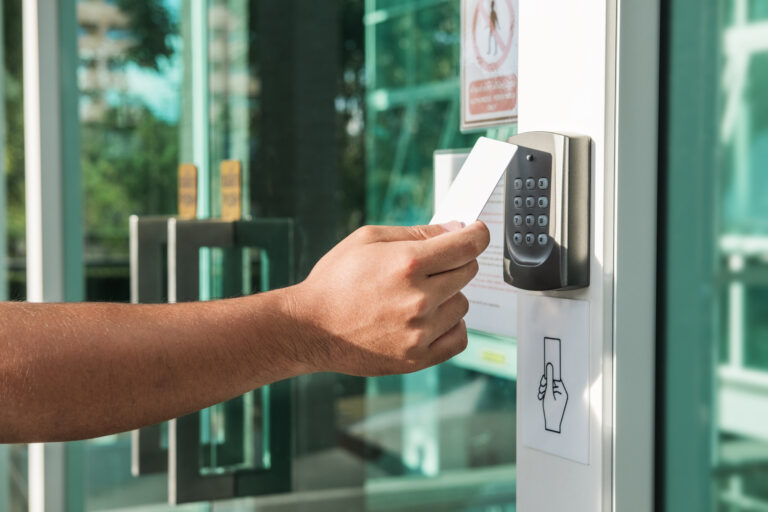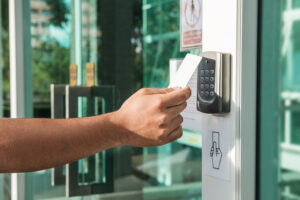 When it comes to protecting children and staff in schools, there's no compromising. 
As schools start to reopen, school administrators will undoubtedly continue to research the best methods of protecting students, staff, administrators, and guests. 
Along with other security measures, a Level III Bullet Resistant Entrance System and glass can be highly effective in preventing and deterring such heinous crimes. Many schools are securing their entrances with some level of bullet resistant windows and doors.
The Use of Secure Entryways in School Designs
Secure entryways in elementary schools, middle schools, and high schools typically consist of two sets of doors which create a vestibule where the most interior set of doors is bullet resistant.  Within this vestibule there would also be a secure transaction window that would allow the attendant to safely screen the visitor before allowing them access to the office area through a buzzer system.  Secure ID cards can also be implemented for easier access for teachers and other school employees
Many schools have implemented buzzer systems, but bullet-resistant glass adds an additional level of security.  Insulgard can partner with access control companies to create these comprehensive safety systems.
Additional safeguards schools may wish to implement through other providers include metal detectors, alarm systems, key card door entry systems, security guards, facial recognition technology, and sign-in keypads. Some schools include sign-in policies as well to ensure they know who is in the building at all times and why.
Enhancing Bullet-Resistant Security at Colleges and Universities
Colleges and universities face especially challenging circumstances, as they must secure multiple buildings as well as the grounds. In addition to security guards, enhanced lighting, metal detectors, call boxes, and student safety apps, bullet-resistant glass throughout the campus can give students peace of mind.
Bullet-resistant doors for school entrances work by absorbing the impact from projectiles. Without bullet resistance, windows and doors shatter immediately allowing access to the building for the intruder. Bullet-resistant doors, on the other hand, consist of several layers of glass, polycarbonate, and urethane. As a result, they prevent bullets from breaking through by absorbing the impact.  The glass also stays intact preventing the intruder from gaining access to the building.
Because these systems deter crime, they can create an overall safer environment on campus. When individuals know that all of the buildings on campus are secure, they are less likely to try to commit violent acts at these buildings.
Level III Bullet Resistant Entrance System: Understanding the facts
Secure entryways provide an efficient way for schools to screen visitors and help ensure the safety of their occupants. These protective barriers can be customized for each building's entryway. They can also include access doors for individuals who work in the building or otherwise enter it regularly.
The bullet-resistant systems can withstand ballistic attack for which they are rated by stopping the bullet from penetrating along with staying intact to prevent access to the building after being shot.  This provides crucial time for individuals inside the buildings to seek protection and alert students and the authorities.
Secure entryways can also deter acts of violence or malicious destruction of property. Bullet resistant entrance systems can prevent individuals from getting into the buildings by physical force. With these systems in place, would-be criminals would be less likely to target the school because they know it's going to be nearly impossible to get in.
Whether you are a contractor or a school administrator, if you are researching options for improving the security of school entryways with a Level III Bullet Resistant Entrance System for storefronts and doors, contact Insulgard for guidance and recommendations. We will work closely with you to ensure that the systems are customized to meet your needs. Our solutions are tested and certified to meet the highest standards, so you can feel confident that the school is protected.